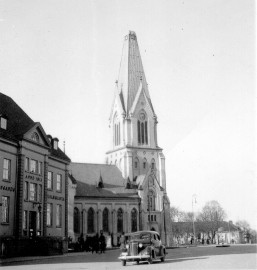 We will develop a cross-curricular methodology to make students aware of historical memory. Through an enjoyable and active learning process, students will not only become familiar with the concept of historical memory, but they will also develop transferable skills such as critical thinking, team working, decision making and creativity; as well as a sense of active citizenship and a better knowledge of how the past has influenced the society they live in.
Giving the students a historical knowledge of specific past events, and how they have contributed towards a construction of identity and collective memory, will encourage them to critically examine how those events are remembered and help them to understand the society they live in.
Teaching and learning objectives:
to make students aware of the past events of their town/region and compare them with other European realities;
to improve the knowledge of the roots of the idea of European identity;
to take an active approach to the learning process, so students become active participants;
to introduce topics and issues, that traditionally have been excluded from academic education, to the current school curricula;
to use new multimedia technologies to record the memories of people witnessing key events as one of the outputs of the learning process
to improve students' team-working skills, critical thinking and decision making capacities.
Social and personal skills:
to promote inter-generational dialogue and understanding;
to enhance the importance of preserving collective memory as a way of understanding the present;
to strengthen the feeling of membership of a European community and to encourage active citizenship among students;
To introduce and value the European approach in local and regional historical memory.