Cross-curricular methodology
The Sharing European Memories at School methodology introduces the concept of historical memory into history teaching. Through exploring and analysing the difference between history and memory, students gain a different perspective on historical sources and explore how and why history is relevant to the present.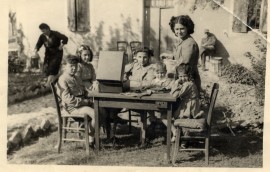 Database of European memories
The database is a repository of experiences of implementing the SEM@S methodology in different European schools. It aims to gather information and materials that allow teachers to complete the sharing phase without having a partner school working on the project at the same time.